2022
---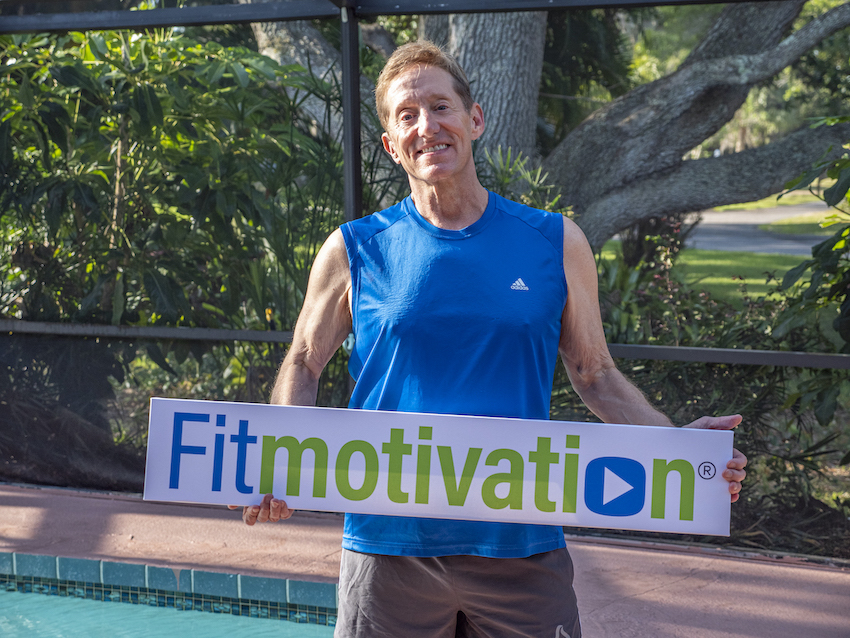 Poolfit got all the attention over the past three years. Now it is Fitmotivation's turn as a new site will be launched, the largest endeavor the Fitmotivation team has ever tackled. The new Fitmotivation site will be launched in phases. Phase 1 will be the overall look and drastic improvements to categories, search and filtering. Phase 2 will be an all new online education platform and quiz software. Phase 3 is all about the Notes. A recent survey indicated that the notes were the most popular site feature. Phase 4 will include other features and miscellaneous upgrades. The biggest Phase 4 project will be linking the Poolfit App with Fitmotivation accounts. Stay tuned!
2021
---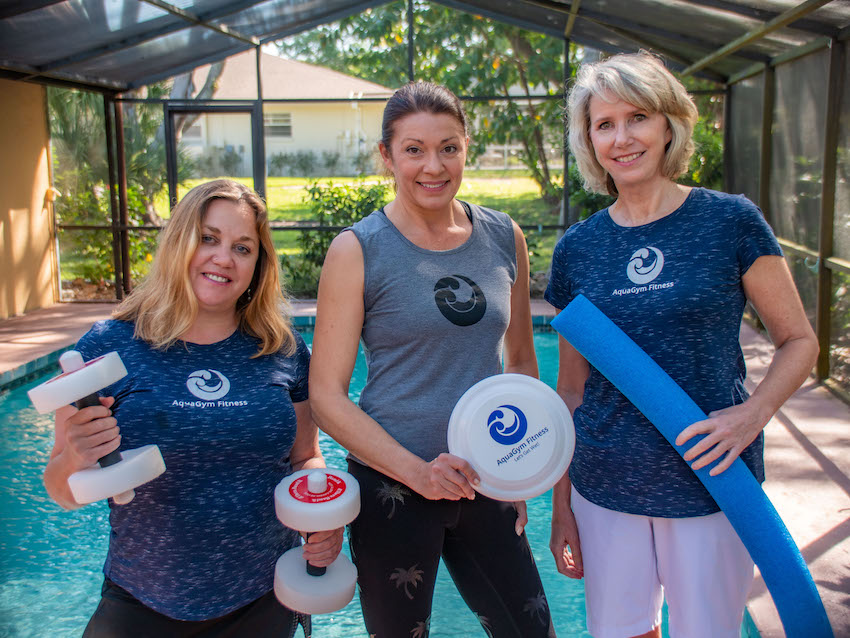 The COVID malaise continued to be a drag on business in the first five months. However, by June the lockdowns and restrictions started easing up and the subscriber count started improving. Thanks to new videos from instructor favorites, such as Jenni Lynn, Chris, Jackie, Katy and AquaGym Fitness, the platform made a nice rebound in the second half of the year.
2020
---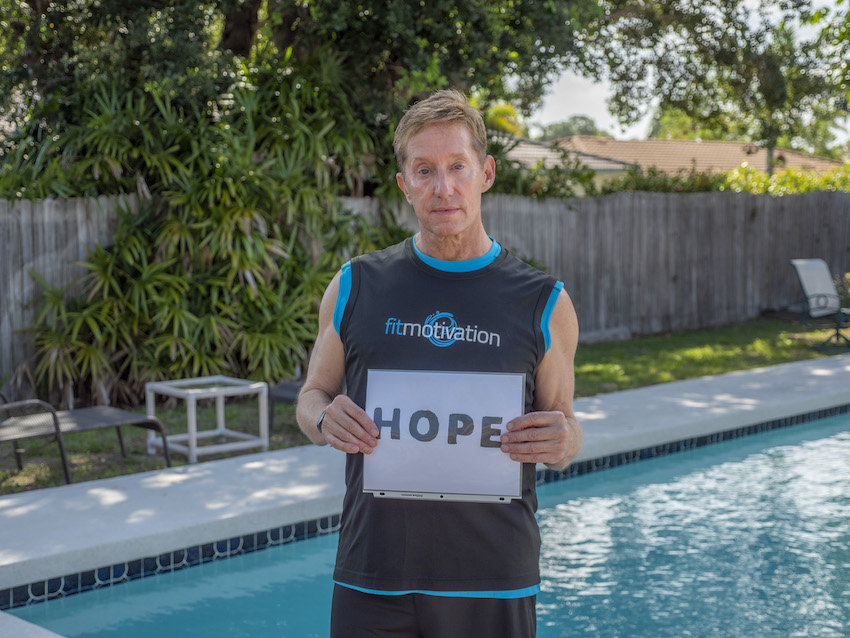 Soaring high in 2019, the good times came crashing down in March 2020 due to a deadly global pandemic. Lockdowns closed pools and instructors were out of work all around the world. Fitmotivation took a big hit as a large percentage of instructors canceled their subscriptions. The lockdowns and travel restrictions also made it impossible to fly instructors in for filming. The site largely became "The Mark Show" for several months. Fortunately, subscriber favorite, Stephanie Newberry and her AquaGym Fitness team, based in the Jacksonville area, were able make the 5-hour drive a few times to help out with filming videos. And thankfully, the Poolfit IOS App was launched in May 2020, helping to pull in subscribers to our sister site, which helped offset Fitmotivation's losses.
2019
---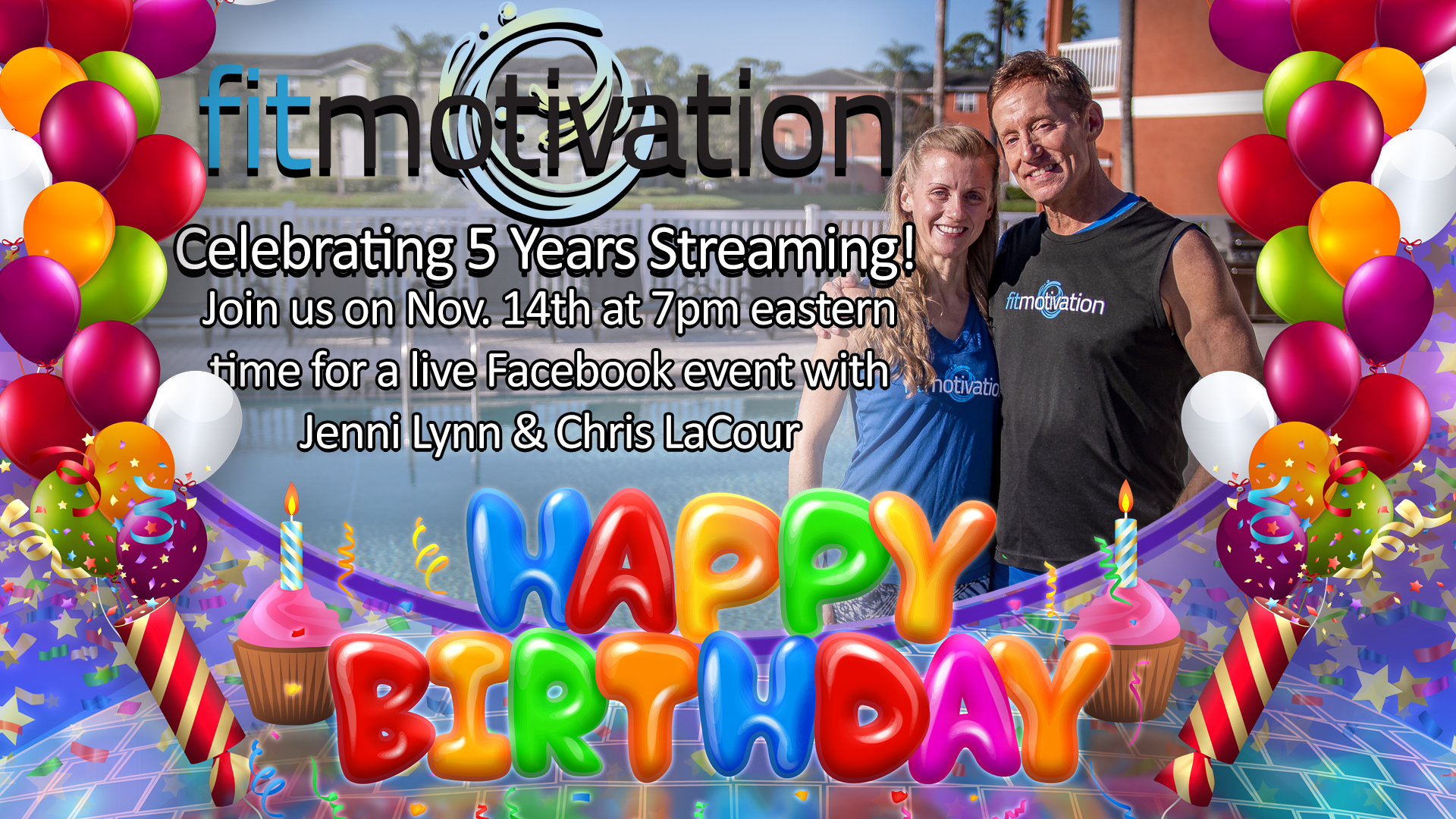 Fitmotivation launched its biggest feature to date - the Notes Editor. Subscribers could now customize the video notes. On November 14, 2019, Fitmotivation celebrated the 5 year anniversary of the streaming video service with a special Facebook Live celebration. By the close of the year, the 200th video was posted. The site had grown to nearly 1100 subscribers in over 40 countries.
2018
---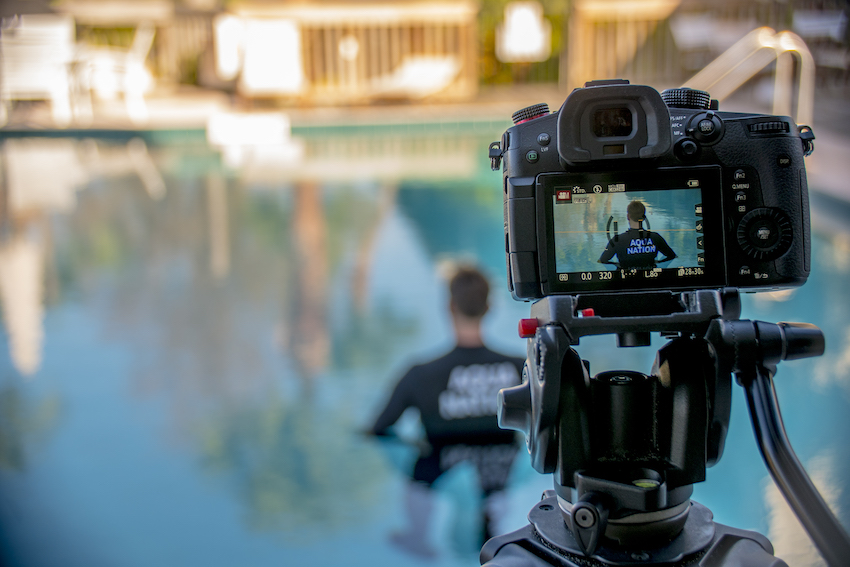 Fitmotivation reached 150 videos by the end of 2018. The site now had 34 video instructors, with several new instructors appearing in 2017 and 2018. Videos were also remotely produced in Australia, Belgium and the Netherlands. The subscriber count grew rapidly in these years. Fitmotivation 4.0 was the biggest upgrade ever, featuring a new look for the site, as well as Express Videos, improved mobile viewing, search by instructor and much more. The launch of PoolFit at the end of the year marked a new milestone. PoolFit, a second site for Fitmotivation Inc., was created in order to provide a site for fitness consumers who wanted to exercise with the videos. The goal was to keep Fitmotivation an exclusive video training resource for instructors.
2016
---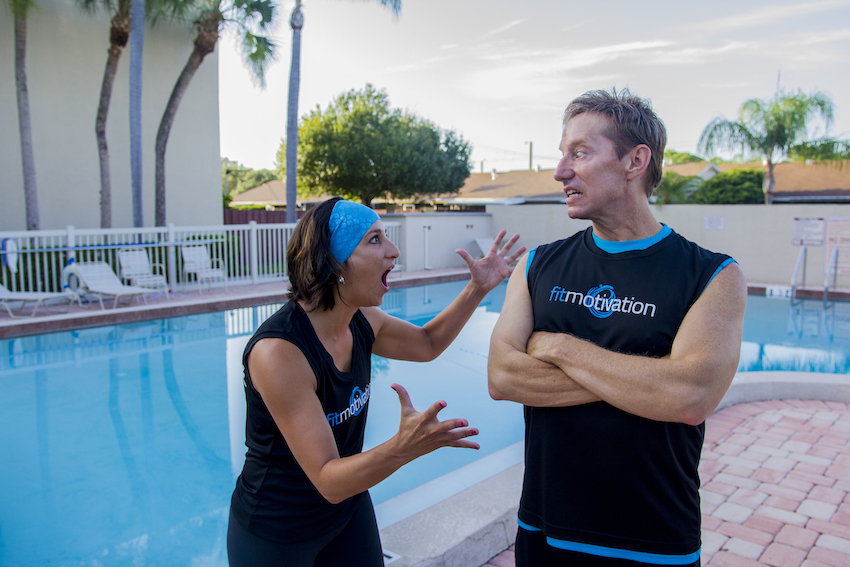 Several more guest instructors came to Florida to film, including Steph Toogood, Stephanie Thielen and Jackie Lebeau. Fitmotivation also went to Belgium to film videos. The site expanded rapidly, with subscribers from over 30 different countries logging on. At the end of the year, Fitmotivation 2.0 was launched with all new site features.
2015
---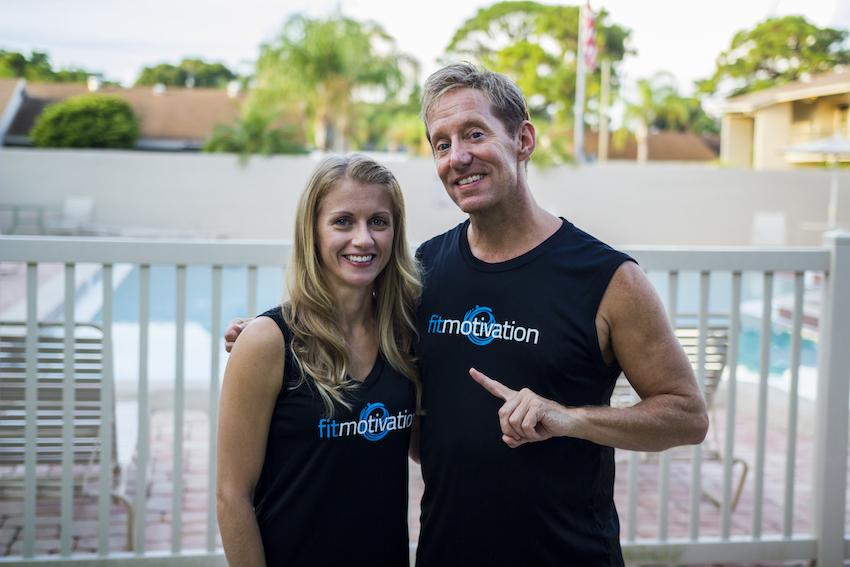 Subscribers slowly trickled in over the first months. The platform started with a mixture of newly produced videos and archived DVDs, all featuring Mark. Laurie Denomme was the first guest instructor in Spring 2015. That summer a new firebrand out of NYC was invited to share her S'WET Boot Camp workout. Jenni Lynn Patterson-LaCour's video was a summer blockbuster, giving the platform a big surge of subscribers. Jenni Lynn has since filmed a total of 15 videos for Fitmotivation and has become a subscriber favorite. The Fitmotivation Aqua Nation shirts also made their debut in 2015.
2014
---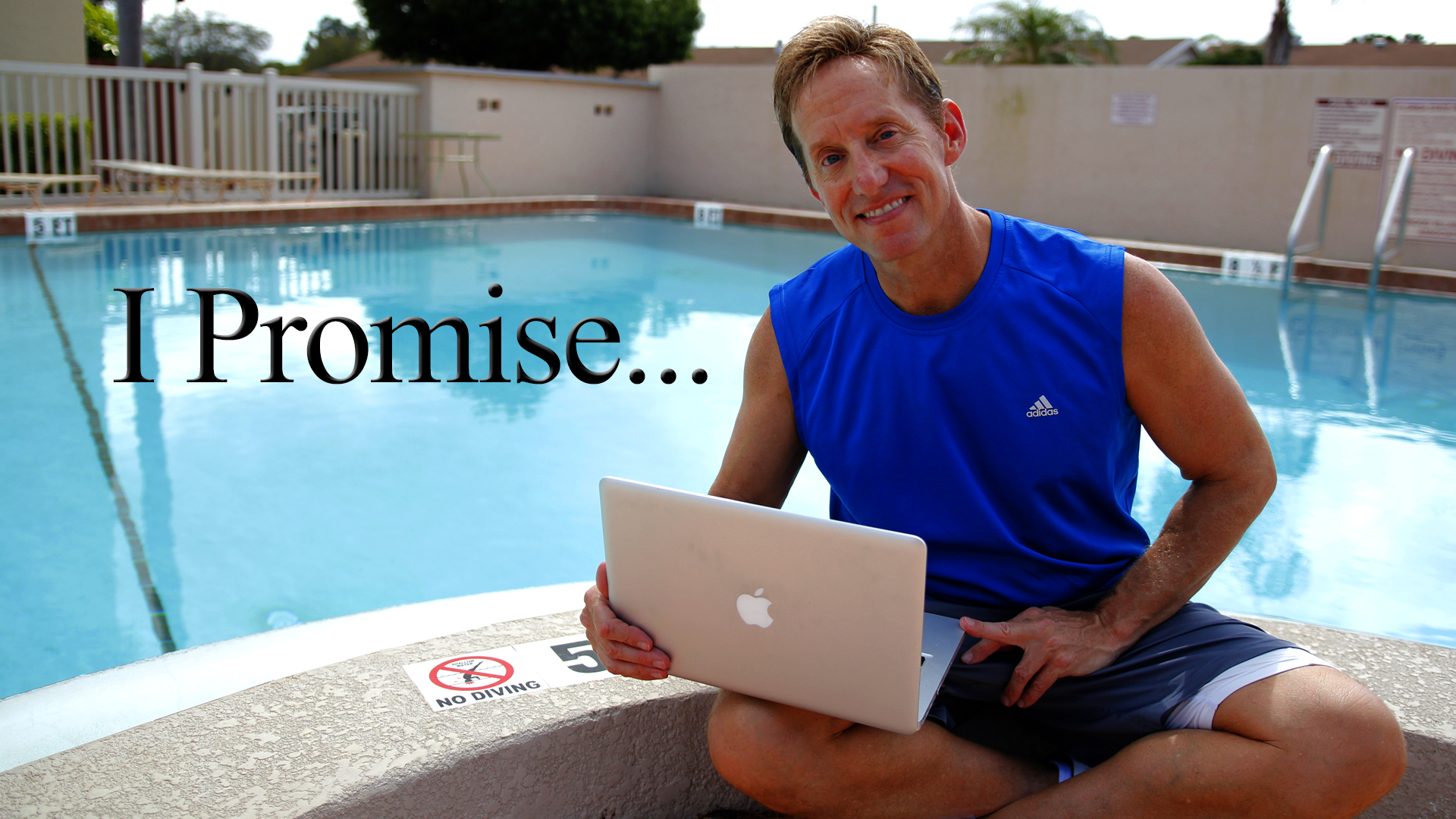 Non-stop travel for 10 years, along with three years of care-giving took a toll on Mark. He knew he had to make a drastic career change. Having produced 25 DVDs over the past 10 years, he started strategizing how he could get instructors to come to him for education, rather than him going to them. With a lot of brainstorming between Mark and Mike, a video-on-demand subscription website was conceptualized in Spring 2014. That summer was beyond mental as the concept ballooned into a very complicated project. One of the challenges was finding someone to film videos on a regular basis. After interviewing several people, local wedding videographer, Ron Klineschmidt, agreed to take on the regular gig and is still the sole inhabitant of Fitmotivation's video department. He has filmed and edited nearly 300 videos. On November 14, 2014, Fitmotivation reinvented itself as a streaming video platform, launching with just 5 videos.
2013
---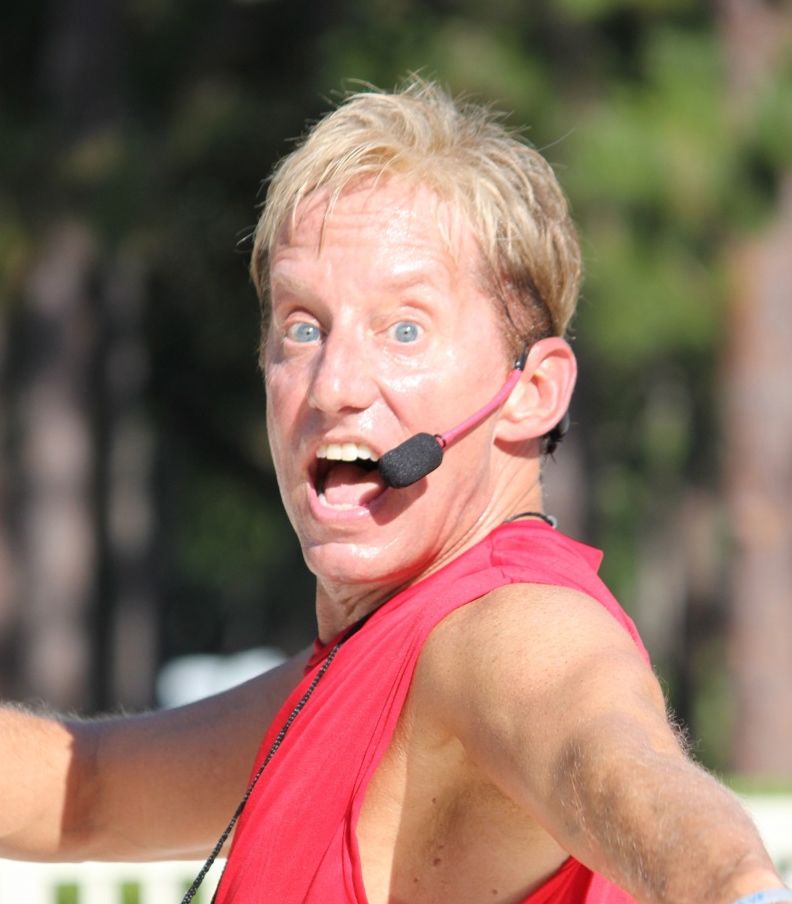 Fitmotivation relocated to Sarasota, FL after Mark's mom passed away. During his first year in Florida, he worked at AEA corporate, which was based at the time in Sarasota county. He also continued traveling for workshops and conferences in the USA, as well as in Australia, Belgium, Brazil and the UK.
2009
---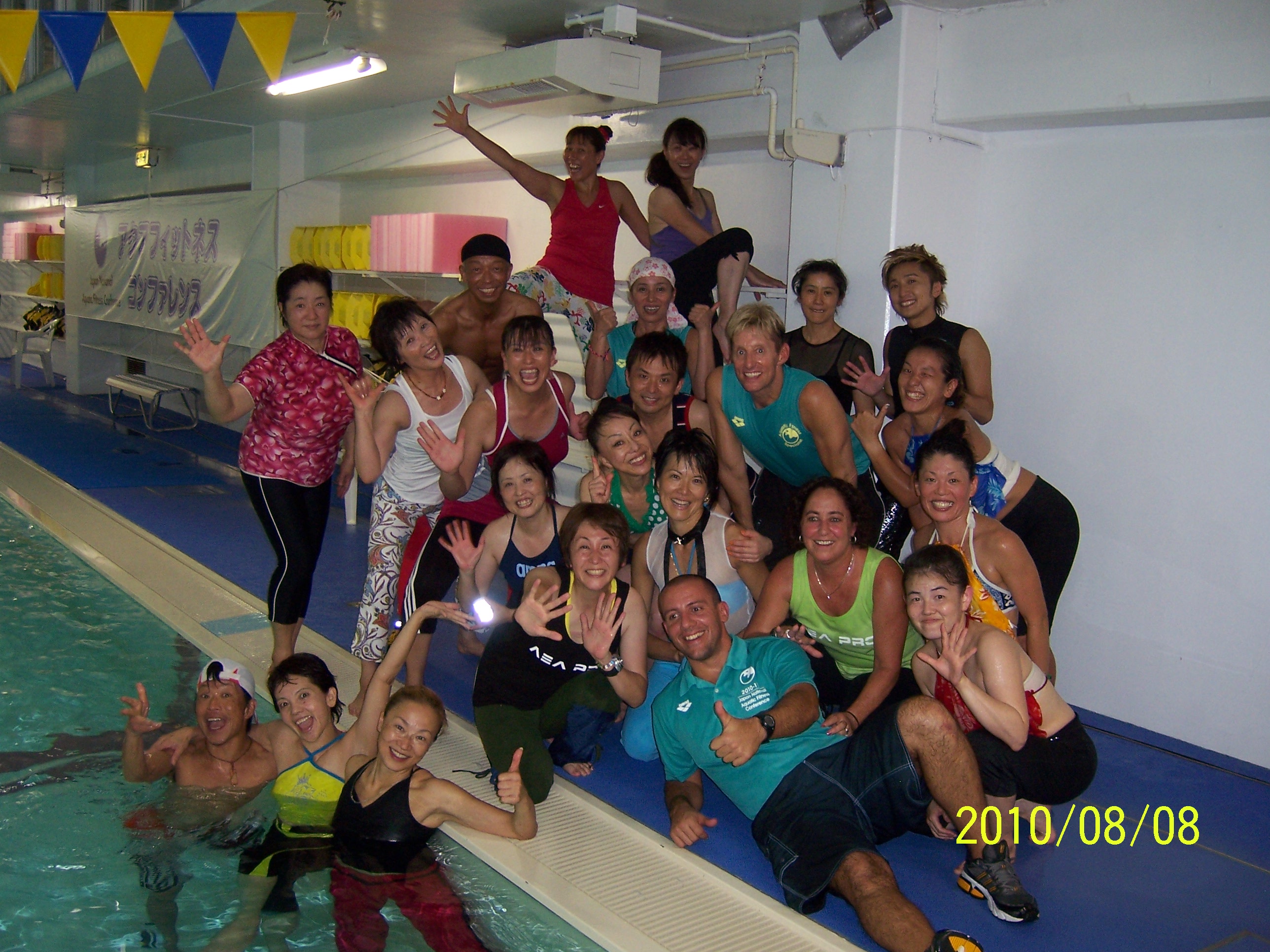 Fitmotivation relocated to Syracuse, NY when Mark moved back to his hometown to care for his cancer-stricken mom. He continued on with an extensive travel schedule, including conferences in Canada, Japan and the UK. Several more DVDs were produced between 2009 and 2012. The Fitmotivation YouTube channel was launched in 2011.
2004
---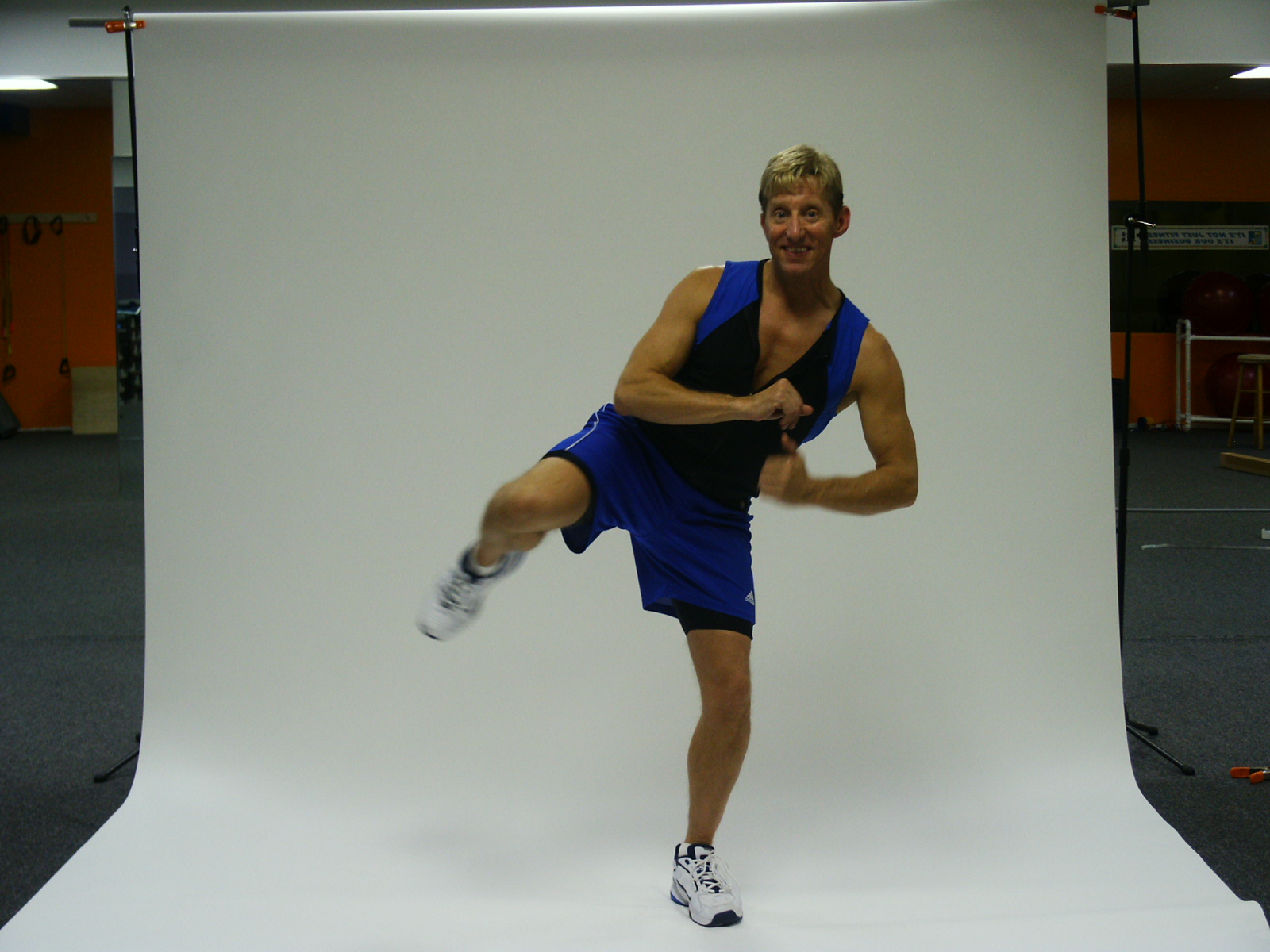 Mark produced his first aquatic fitness DVDs in 2004 – Aquatic Thermo Intervals and Deep Infusions. The initial DVDs were filmed in an aerobic studio with no pool in site. Fitmotivation DVDs were called "Visual Choreography Notes" because each DVD purchase included written notes. By 2006, a pool was secured for filming and Mark started producing aquatic fitness DVDs for instructors on a regular basis. In 2005, Mark was asked to become a training specialist for the Aquatic Exercise Association (AEA), which drastically increased his exposure and his time on the road educating and certifying instructors all over the USA. His first international training gig was in Brazil in 2007. By 2008, Mark was on the road up to 25 weekends a year, teaching workshops and presenting at conferences.
2002
---
Working as a full-time group fitness instructor and personal trainer in Rochester, NY, Mark Grevelding decided to take his career to the next level by becoming a continuing education provider for fitness instructors. He needed a business name and a website to promote his workshops. Fitmotivation was the chosen name. Lead web tech, Mike Ruschak, took over operations of the website in 2003 and is still with the company. In Fall 2002, Mark taught his first aquatic fitness instructor workshop, Kickboxing Waves, in Rochester, Syracuse and Buffalo. In 2003 he expanded his workshops to other cities in NY, NJ and PA, and he taught at his first International Aquatic Fitness Conference (IAFC).